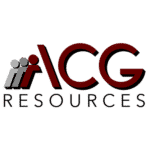 ACG Resources
Job Ref: 14461
Salary: $120000 – $180000
Job Summary:
Develop and grow a Corporate and Financial Institutions (FI) banking business with Balance Sheet and P&L responsibility. Contribute to divisional strategy through aligning activities within division strategy and business plans.
Governance Expectations:
Align and comply with the Group's Corporate Governance and Professional Ethics standards at all times.
Ensure all divisional activities comply with instituted corporate governance, along with the regulatory & legal frameworks.
Business Development Expectations:
Cultivate, develop and manage relationships with global financial institutions with the emphasis on FIs.
Assess opportunities and potential business (globally and locally) through research, referrals and networking both locally and in country.
Transaction Origination.
Relationship Management.
Compliance Expectations:
Manage AML and KYC for all financial institutions.
Carry out country and counter party limits reviews and recommend to the appropriate approving authorities and revision to existing limits based on periodic review, if required.
Required Skills and Competencies:
Effective Sales and business development skills.
Possess Credit analysis and risk management skills.
Possess a working knowledge of Trade Finance Products.
Operating Knowledge of Correspondent Banking and wire clearing.
Possess AML/KYC knowledge and familiarity especially as relates to Financial Institutions and Transaction banking.
Identify, manage, mitigate and report for accrued or potential risks in divisional activities.
Travel requirements:
The job requires business development trips to other Countries Banks.
Ability to travel for short/extended periods of time with or without advance notice.
In-depth understanding of products and services.
Knowledge of the international banking sector.
Knowledge of banking theory and practice.
Experience:
Minimum 5 years banking sector experience with a minimum of 3 years of Financial Institutions banking / Correspondent banking / transaction banking experience.
A Bachelor's degree in Business, Management and Economics is preferred; degrees in Science or Math will be considered.
Must be numerate, and possess strong analytical skills, especially in finance, statistics, and accounting. Must understand economic concepts.
Knowledge of Microsoft Office Suite and other business software.
Flexibility with work hours, including ability to work on holidays and weekends is a must.
Salary Range:
Depending on experience and skill
($120,000 – $180,000)
#acgresourcesjobs