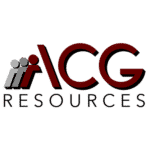 ACG Resources
Job Ref: 14460
Salary: $90000 – $130000
Job Summary:
Team Lead, Trade Finance & Loans reports to Head, Operations and is responsible for managing day to day affairs of Trade Finance and Loans services departments. The position entails supervising staff, providing them training, ensuring work processes within the guidelines laid out including compliance regulations not limited to BSA/AML and be a back-up to the Head of Operations & Information Technology.
Essential Functions & Accountabilities:
Ensures timely and accurate transaction processing by delivering high quality, error-free work.
Provides feed-back/training to LC & Loans Specialists and customers.
Ensures trade transactions are reviewed for Money Laundering Red Flags.
Authorizes work input by LC/Loan Specialists and/or Supervisor.
Ensures compliance of branch Procedures & Policies and carry out Compliance & Regulatory requirements relating to Trade Operations not limited to BSA/AML.
Prepares Management reports, as needed.
Writes departmental procedures and policies and manage risks effectively.
Interacts with other departments to ensure smooth operations.
Backs-up the Head of Operations & Information Technology.
Protects the integrity of the Branch by ensuring that it operates in accordance with legal and regulatory requirements, abides by the Branch's Code of Conduct, and promotes compliance in the manner in which business is conducted.
Minimum Qualifications:
Four years College degree.
Working knowledge of UCP (latest version), Inco-terms, URR (latest version), URC 522, loan operations and Government regulations.
Ability to communicate well, follow procedures and policies of the Bank, work under pressure, delegate authority, ability to meet deadlines, create an environment of team work and an understanding to the concept of superior customer service.
Ability to handle multiple tasks simultaneously in a busy office environment.
Knowledge of Microsoft Office especially Word and Excel.
Salary Range:
Depending on experience and skill
($90,000 – $130,000)
#acgresourcesjobs