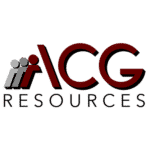 ACG Resources
Job Ref: 14459
Salary: $80000 – $120000
Job Summary:
The Credit Risk Analyst reports to the Head, Risk Management, and is responsible for analyzing credit data and financial information to determine risk associated with granting loans and credit to clients. The responsibilities for this role will include evaluating the financial status of potential customers, monitoring existing clients and the loan portfolio, performing periodic assessments, writing detailed reports, and making informed credit decisions.
Essential Functions & Accountabilities:
Conduct thorough analysis of financial statements and assessment of credit requests, including new requests, changed requests, refinancing and periodic due diligence reviews.
Present analysis, findings, and recommendations to managers, especially findings that involve a borrower's ability to repay.
Monitor Credit risk exposures against limits and risk appetite, including Expected Loss (EL), ratings, exposure monitoring and control and related bank portfolio metrics.
Build, maintain, and improve risk reporting infrastructure and tools, including the automation, and streamlining of existing processes.
Support the preparation of committee materials and other reports related to the Bank's credit risk exposure.
Presents recommendations to reduce and control Credit risk exposure and improve current processes and procedures relating to credit and market risks.
Reconcile credit files and identify discrepancies and variances and ensure these are corrected.
Conduct periodic portfolio reviews.
Conduct periodic loan covenant analysis and make recommendations to management.
Ensure the bank's credit risk policies and processes are regularly updated to comply with regulatory guidance and execute credit processes as required by the credit policy
Complies with all the bank's legal and regulatory requirements, adheres to the Branch's Code of Conduct, attends regular periodic training on core Branch policies, and reports any known or suspected violations of the Code of Conduct to the bank's management.
Specific duties and responsibilities may vary based upon departmental and Branch needs.
Other duties similar to the above and consistent with the knowledge, skills and abilities required for the position may be assigned.
Minimum Qualifications:
Bachelor's degree (or equivalent) with a concentration in finance, economics, statistics, mathematics, actuarial science, or a related field; advanced degree preferred.
5+ years' related credit experience including working knowledge of lending and underwriting practices.
Experience and ability to perform ongoing, independent financial analysis of borrowers to confirm willingness and capacity to repay in accordance with regulatory expectations for commercial lending.
Strong oral and written communication skills.
Competency in Microsoft Word, Excel, and Access and Visual Basic
Strong analytical and problem-solving skills.
Proven statistical, spreadsheet and simulation skills.
Salary Range:
Depending on experience and skill
($80,000 – $120,000)
#acgresourcesjobs