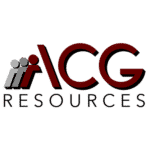 ACG Resources
Job Ref: 14448
Salary: $150000 – $150000
HYBRID
NYC MT Branch of foreign bank seeking Credit Analyst to assist with credit responsibilities and administrative responsibilities to help with the Credit team
General Summary/Responsibilities:
Liaise with Account Managers and prepare new limit documents for US and Nordic/UK corporates including the credit analyses and recommend a credit rating.

Liaise with the credit department and discuss the credit analyses, making changes as recommended.

Assist with the preparation of full limit documentation for Asset Managers.

On quarterly basis, perform a rating follow up for US corporates to be presented to Account Managers and Head of Credit.

For US and Nordic/UK corporates, and in cooperation with account managers, assist in the preparation of the credit paper and assignment package to be presented to the local credit committee.

Assist account managers for an initial rating suggestion for US prospects.

Maintain New York Credit Committee Agenda, Minutes and Follow-ups, distribute Credit Committee papers, update systems upon approvals by Credit Committees in NY and HO, maintain files and record keeping of approved limits.

Administrative tasks such as p

roviding support to the CM group & Senior Account officers regarding review of documentation, Corporate Credit Card program and day-to-day Cash Management activity. Liaise with US lawyers concerning any potential changes in documentation.
Experience or Educational Requirements:
Up to five years of relevant experience

Strong credit skills and a thorough knowledge of credit procedures.
Strong interest in capital markets.
Excellent communication skills in spoken and written English.

Detail oriented, analytical, and organized
Dependent upon experience and skill
($150,000 – $150,000)