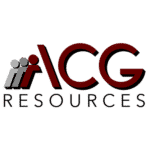 ACG Resources
Job Ref: 14447
Salary: $60000 – $75000
New BSA Aml Analyst role from one of our reputable commercial banking partners. MUST speak Spanish. You will assist the BSA department in implementing the requirements of the Bank Secrecy Act (BSA) and other Anti-Money Laundering (AML) regulations. Responsible in the efficient identification and monitoring of suspicious activities and transaction in the Branch, to ensure timeous reporting of suspicious transactions.
The candidate should be able to:
Have the ability to interact with various AML monitoring software used in by the Institution.
Review and analyze of AML & Sanctions monitoring reports. Complete assigned alerts from the AML system in a timely and efficient manner.
Identify suspicious activities and open investigations.
Contact clients to request supporting documentation, and research independent information from external sources. (Internet, WorldCheck, etc). Analyze and evaluate data gathered from multiple sources.
Document and report the investigation findings and prepare case files for review.
Make recommendation for SAR filing. Prepare SAR. File SARs if required.
Review and analyze customer's account activity and notify of any changes.
Follow up on Negative Information obtained from clients.
Preferred experience in coordinating 314(a) and 314(b) information requests.
Provide overall office support to other BSA/AML Analysts.
Performs other duties as assigned.
Requirements:
Excellent Communication. Proficiency in written & oral professional Spanish is a MUST.
Know and understand the laws applicable to money laundering, to include the BSA, the USA PATRIOT Act, US Treasury AML guidelines, OFAC requirements and Suspicious Activity Reporting requirements.
Ability to work independently and execute in a fast paced, high demand environment while balancing multiple priorities.
Possess strong analytical and communication skills and be able to multi-task, adhering to specific quality and productivity guidelines.
Self-starter with the organizational and follow up skills, applying sound judgment and rationale for decision made.
Strong research skills, advanced skills in the use of Microsoft Word, Excel (pivot tables).
3-5 years Compliance Monitoring experience related to corresponding banking (Required)
ACAMS Certification or equivalent (Preferred).
GiftsEDD/FIS (Preferred)
Salary Range:
Dependent upon experience and skill
($60,000 – $75,000)
#acgresourcesjobs