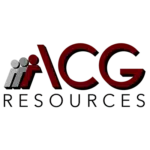 Job Ref: 14445
Salary: $80000 – $100000
New Help Desk role open with a reputable foreign bank in New York City! The IT Helpdesk will support end users by resolving, validating, and documenting
processes necessary to maintain a stable IT infrastructure. The Helpdesk officer
would play a key role in supporting & troubleshooting Windows and AIX/Linux
operating systems, supporting MS Office 365, and ensuring the network infrastructure is reliably supported. This individual is responsible for documenting
the processes necessary to maintain a stable environment and understanding the
technology used to support the execution of these business processes.
Responsibilities:
Administration of Active Directory, Group Policy, DNS, Microsoft Office 365, Quickbooks, and SAGE.
Network engineering and troubleshooting, data cabling, and systems administration in a variety of software and hardware environments.
Ensuring infrastructure networking and computing systems remain available during production hours.
Interacting with management and staff to provide analytical and technical assistance for continuous improvement of IT solutions.
Identifying root causes of operational issues and process inefficiencies.
Troubleshoot hardware and software errors by running diagnostics, documenting problems and resolutions, prioritizing problems, and assessing the impact of issues.
Desktop and helpdesk support efforts, ensuring all desktop applications, workstations and related equipment problems are resolved promptly with limited disruptions.
Build internal wikis with technical documentation and IT manuals.
Maintain IT inventory.
Requirements:
1+ years IT experience with client, server, and network service delivery.
2+ years or experience with networking concepts OSI Model.
2+ years of experience of troubleshooting in a multi-user high availability environment.
2+ Years of experience in a professional environment.
2+ years of experience in PC repair, troubleshooting and deployment.
Proficient in and knowledgeable of virtualization, Active Directory, DHCP, DNS, Windows, Office 365, SharePoint administration and UNIX.
Salary:
Dependent upon experience and skill
($80,000 – $100,000)
#acgresourcesjobs