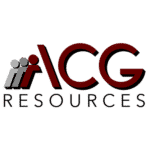 ACG Resources
Job Ref: 14438
Salary: $65000 – $70000
Corporate Operations Assistant Hybrid
Located in Manhattan
$65,000 – $70,000k base salary + OT + eligibility for discretionary bonus based on qualitative performance measures.
Experience/Qualifications
• Bachelor's degree in Finance, Accounting, Economics, or equivalent work experience.
• 2-3 years of experience in a buy-side asset management, or equivalent sell- side experience in trade confirmations, settlements, and collateral operations.
•
Strong knowledge of domestic and global Fixed Income required.
Equity securities/instruments knowledge helpful.
• Strong skills and knowledge of Microsoft Excel and Word.
• Familiarity with CTM for trade matching and settlement.
• Knowledge or Ability to work with portfolio accounting systems (e.g. Eagle Investment Systems) and order management systems (e.g. Bloomberg AIM)
• Ability to work 9:00am – 5:30PM, with flexibility to work overtime as needed.
• Japanese fluency is a plus but not required
Duties/Function:
• Confirm all daily trades; resolve any discrepancy with the counterparties; confirm all aspects of trades via
various sources and ensure prior day settlement.
• Perform daily collateral management of TBA in accordance with MSFTA including exposure review, collateral
valuation, monthly interest calculations, and communicating with counterparties for margin calls.
• Reconcile cash balances between internal accounting system and custodian banks.
• Check daily price and enter daily rates and benchmarks in the accounting system.
• Monitor and check any irregularities for funds' daily and monthly performance reports.
• Check position reconciliations between internal systems and custodian banks and investigate any discrepancies.

#acgresourcesjobs