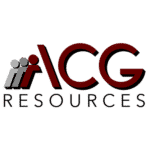 ACG Resources
Job Ref: 14429
Salary: $120,000 – $160,000
AVP Senior Credit Analyst (Collateralized Loan Obligations)
Salary Range:$120k – 160k annually, dependent on experience and skills
Great opportunity to join an expanding bank located onsite in Manhattan!
Duties and Responsibilities:
Reviews potential assets in assigned products/industries and prepares credit applications and makes investment recommendations.

Ensures compliance with applicable investment guidelines and directives from Head Office and Branch Management.

Monitors assigned assets/products/industries to maintain credit quality through asset/product/industry appropriate measures, i.e., financial analysis and trends, cross-sectional analysis, cashflow analysis and market value/liquidity.

Prepares all applications and reports and makes recommendations on all amendments, refinancings and other ongoing activities.

Responsible for all Head Office and Branch monitoring and reporting requirements, including rating review, business review of documentation, regulatory review, booking and financial and portfolio review requirements, with support from Operations Analyst as designated.
Requirements:
5+ years of experience with CLO's and credit analysis.
MBA degree in relevant field or its equivalent with at least 7 years of related experience
Advanced in Microsoft 365 (Excel, PowerPoint, Word, Outlook, and Access) and some modeling capabilities.
#acgresourcesjobs