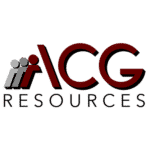 ACG Resources
Job Ref: 14428
Salary: $60,000 – $75,000
Administrative Assistant (financial/banking exp.)
$60k- 75k annually, dependent on experience and skills
Great opportunity to join an expanding bank located onsite in Manhattan!
Duties and Responsibilities:
Management of Important Documents, contract renewal and maturity date tracking of GMU agreements.
Assists in maintaining trading systems accesses and permissions.
Reviews and processes invoices / subscriptions and prepares budget forecast for management.
Assists and organizes meetings for GMU.
Performs administrative tasks such as managing documents, applications, procedures and policies, and the New Product Due Diligence process.
Assists with internal audits, FRB / NYSDFS examinations, and other audit matters.
Prepares reports on a daily, weekly, and monthly basis.
Assists with KYC matters of bank's clients and counterparties
Knowledge, Skill, and Abilities:
Bachelor's degree or equivalent.
Proficient in Microsoft 365 (Excel (VLOOKUP, pivot tables, basic functions), Word, and Outlook).
Knowledge and experience of FX, Derivatives, and other market products and services preferred.
Prior work experience in a financial institution preferred.
Strong communication skills and interpersonal skills.
Ability to process information (both numbers and descriptive) accurately. Highly attentive to detail.
#acgresourcesjobs