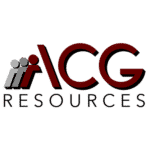 ACG Resources
Job Ref: 14423
Salary: $50,000 – $65,000
Full Charge Bookkeeper/Office Services (Full-Time)
Salary Range:
Dependent on experience and skill
($50,000-$65,000)
WORK ON STATEN ISLAND! Great opportunity eliminate the Bus or Ferry commute! Nice congenial office on North Shore
Our client has a Bookkeeper/ Office Services role open in Staten Island, New York. Help us enhance financial performance and operational decision-making throughout the company and conduct financial planning, forecasting, strategic analysis and reporting.
Responsibilities:
Serve as a strategic thought partner, producing a financial infrastructure for sustained growth.
Build and maintain detailed financial reports to support short and long-term strategic planning.
Conduct ongoing analysis of key business drivers, trends and performance indicators.
Regularly present analysis and reports in an easy-to-understand format.
Develop a deep understanding of industry trends as well as competitive pressures/opportunities.
Oversee HR, AR/AP, payroll, cash management and all related accounting procedures.
Manage accountants to establish priorities, set objectives, and provide guidance and feedback.
Provide accurate, on-time income statements to the owner.
Coordinate with external agencies for tax planning, preparation and reporting.
Ensure that state and federal income tax reporting is accurate and current.
Maintain consistent and streamlined recruiting practices.
Shape company culture by carrying out agreed upon values, specifically ethics and integrity.
Scheduling truck maintenance.
Desired Skills and Experience:
Extensive quantitative and qualitative financial analysis.
Ability to analyze market potential and know the competitive landscape.
Strong communication skills; able to present complex information to leaders clearly.
Ability to distill important numbers and convey a strategic view of performance.
Bookkeeping: 5 years (Required)
Benefits:
401(k)
Health insurance
Paid time off
Schedule:
8 hour shift
Monday to Friday
Ability to commute/relocate:
Staten Island, NY 10302: Reliably commute or planning to relocate before starting work (Required)
#acgresourcesjobs