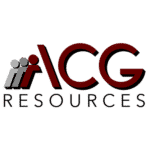 ACG Resources
Job Ref: 14416
Salary: $50,000 – $70,000
New Account Representative
Our client is looking to hire two individuals who have extensive experience with the onboarding of new accounts on the FIS system. This position is responsible for the preparation of the signature card and all requested agreements (wire, internal transfer, etc.). Once the executed card and agreement(s) are received back from the customer the representative will run Chexsystems and OFAC then board the account on the Deposit Origination (DO) platform within FIS.
Requirements:
Should have extensive experience with DO and limited training should be required.

Should have extensive experience with business formation documentation (corporations, LLC, LLP, LP, GP, Partnerships, Sole Proprietorships) knowledge of fiduciary accounts such as trusts accounts, estate accounts and accounts with a power of attorney .
Salary Range:
Dependent upon experience and skill
($50,000 to $70,000)
#acgresourcesjobs