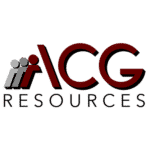 ACG Resources
Job Ref: 14415
Salary: $75,000 – $75,000
Role Purpose:
Assist SVP and Head of Risk Management in formulating and implementing risk
management techniques to control market and liquidity risk exposures of the
Bank.
Key Responsibilities (but not limited to):
Formulate risk management techniques to control risk exposures in the areas of market and liquidity risks that are directly related to the Branch's activities; implement risk limits, guidelines and other parameters to be used to monitor the risk exposures and report any breaches and exceptions in a timely manner.
Develop, implement and maintain a strong management information system for monitoring and reporting risks. Responsible for developing daily executive risk summary reports on liquidity risk, interest rate risk and foreign exchange risk for respective business units and senior management in addition to periodic reports for head-office.
Oversee the identification and appropriate management of liquidity, interest rate and currency risks associated with the Branch's activities.
Develop methodology on liquidity stress test and conduct the liquidity stress test periodically in conjunction with Treasury Department.
Review the appropriateness of the contingency funding plan developed by Treasury Department. Develop and implement the testing plan on the contingency funding plan in conjunction with other business units of the bank.
Prepare and distribute ALCO report materials for periodic ALCO Committee meetings.
Provide support to the Head and Deputy Head of Risk Management, other business units, senior management as well as the Assets and Liabilities Management Committee.
Assist and support the implementation in Disaster Recovery Plan for the Branch.
Other matters as assigned by the SVP and Head of Risk Management and senior management.
Skills, Experience and Qualifications:
Ideal candidate should have:
At least a Bachelor Degree in Business Administrations (preferably with concentration in Finance, Accounting or Financial Engineering) or in Mathematics; a MBA degree will be a plus;
Ideal candidate should have 5+yrs of experience in market risk function at NY branch of foreign bank. He/she should have a strong knowledge of funding/liquidity management, EAR/VAR monitoring, available-for-sale (AFS) liquidity portfolio experience, spot/forward FX trading, spot/forward Gold trading, USD derivative hedging, hedge/accrual accounting and managing operational risks in accordance with US regulatory requirements as well as the "best-practice" market risk management techniques.
Knowledge and experience with Kondor + risk system or comparable vendor based risk monitoring system.
Other skills:
Chinese language skills will be a plus;
CFA Designation will be preferred.
Salary Range:
Dependent on experience and skill
($75,000-$75,000)
#acgresourcesjobs