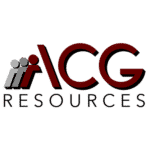 ACG Resources
Job Ref: 14414
Salary: $170,000 – $170,000
Role Purpose:
Examine and evaluate loans such as commercial real estate ("CRE") loans with
higher risks; recommend, implement and report workout strategies and risk management practices by performing the necessary duties detailed below; Act as a key contact point internally and externally on issues around loan (including but not limited to CRE) workout of the bank.
Key Responsibilities (but not limited to):
Assure timely and satisfactory resolution of all workouts subject to applicable regulations and internal policies both at the bank and Head Office level.
Interview Borrower/Guarantor, request and analyze required information for loan workout analysis.
Analyze Borrower/Guarantor financial status, credit, and property or other collateral evaluation to determine viability of a project and work with credit analysts for verification and recommendation.
Correspond with other institutions of syndication group (if applicable) of the loan on update, progress, and negotiations around loan workout.
Compile forbearance request and facilitate negotiation of forbearance structure, or implementation of the remedies with Borrower/Guarantor, including rates, fees, repayment terms, liquidation options, and other terms.
Present modification or forbearance requests to the Credit Committee (both at the bank and Head Office level where applicable) for approval.
Ensure documents and agreements are complete and accurate according to policy.
Summarize and strategize and document frequently with the DGM and other senior management members to structure the optimum approaches and strategies for individual workouts.
Prepare reports on loan workout analysis, progress, and strategy implementation to Head Office.
Assume other duties deemed appropriate by Head of RMD.
Skills, Experience and Qualifications:
Ideal candidate should have:
Bachelor's degree in relevant field such as Business or Economics.
A minimum of 5 years of commercial credit risk management or lending experience ideally at a commercial bank; 3 or more years of direct loan workout experience.
Advanced financial analysis skills and thorough knowledge of commercial loan structuring and loan structures.
Ability to work collaboratively with others.
Confidentiality of sensitive data and a high level of ethics is essential.
Excellent written and oral communication required.
Knowledge of Chinese (both writing and reading) a plus.
Salary Range:
Dependent on experience and skill
($170,000-$170,000)
#acgresourcesjobs