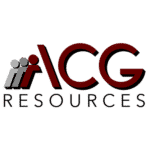 ACG Resources
Job Ref: 14407
Salary: $150,000 – $175,000
We have a great Relationship Manager role for a foreign bank open now! You will report to the Head of FI Sales, North America. This will be an in office job in New York City. Start your new career path today!
Requirements:
Develop, grow and manage relationships with corporate clients ("Beneficiaries") across various industries and sectors with the aim of addressing their export LC wallet against FI limits.

Develop and manage designated Bank and Non-Bank FI relationships to assist in the distribution/ mitigation of risk or to source liquidity for the branch.

Assist in the management of other relationships, enabling other businesses within the Bank (e.g. corporate banking, NBFI).

Assist in the product development or customization based on an expert understanding of client needs and market dynamics.

Support the Country Head in developing the local franchise within the Bank's strategy and risk appetite.

Assist in the management of the branch funding position to enable booking of assets through sourcing liquidity using various instruments (e.g. CDs, Trade Loans, MM placements).

Provide business rationale and other inputs for consideration of credit requests and other business proposals.

Provide local market intelligence to Head Office, including pricing, market practices and competitive dynamics.

Co-ordinate with other units in the branch and elsewhere in the bank to set service delivery standards and ensure quality service delivery to clients and prompt resolution of issues.

Ensure that Beneficiaries, Banks and any other branch relationships have an up-to-date KYC.

Provide input into the process relating to the bank's operational risk framework as it relates to policies and procedures.

Support the development of the Bank's policies and procedures ensuring compliance with all applicable rules and regulations.

Meet / exceed budgeted revenue targets.

Drive diversification of exposures, reducing dependence on any single market.

In partnership with UMs and RMs, maintain healthy relationships returns for countries/ clients.

Onboard new active Beneficiary relationships and activate dormant.

Maintain a high level of client experience by working with the relevant business and functional partners.

Maintain a fully up-to-date KYC record on active relationships.
Salary Range:
Dependent on experience and skill
($150,000-$175,000)
#acgresourcesjobs