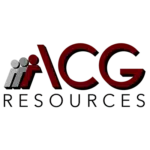 Job Ref: 14404
Salary: $0 – $
Part Time Office Assistant  
In office; 8am-12 noon or 8am-1pm
can be Monday to Thursday
Ideal Second job or position for parent or retiree seeking to supplement their income
Essential job duties and responsibilities:
Sort and distribute incoming mail.
Ordering of Supplies; coordination and stocking of print stations (paper and office goods).
Stocking & Organizing Pantries and Coffee Stations.
Coordinating and overseeing the maintenance of indoor and out door plants.
Greet incoming customers and visitors to the New York Branch and provide a favorable first impression.
Working with the building for services including but not limited to light bulbs, Heat and Air conditioning issues.
Provide basic IT Support for IPhone and Laptops if possible; be first point of contact for IT issues in office with further involvement of IT.
First Level Help Desk, for all employee issues including but not limited to Facilities, Supplies and IT.
Manage the offsite storage of documents.
Coordinating Document shredding.
Printing (Business Cards and Stationary).
Act as the liaison for incoming messenger deliveries.
Position requirements:
A minimum of two years' experience in a facilities work environment.
#acgresourcesjobs