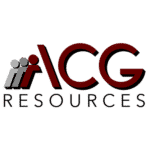 ACG Resources
Job Ref: 14402
Salary: $0 – $
OFAC/Sanctions Analyst
DESCRIPTION:
Experienced Compliance Analyst to help in maintaining the bank & compliance with applicable rules and regulations, including but not limited to: OFAC Sanctions, BSA and USA Patriot Act.
REQUIREMENTS:
Bilingual (good command of written and spoken Spanish and English language a must).
Knowledge of OFAC sanctions regulations.
Computer proficient.
Good organizational skills.
Strong analytical/quantitative skills
Strong research skills
Strong sense of urgency, accuracy and accountability; responsive to time sensitive needs
Work Experience: Max 5 years of experience within Financial Services, Compliance, Correspondent Services
MAIN RESPONSIBILITIES:
Review in-process transactions flagged by the OFAC filter for review; ensure correct handling of true hits.
Review alerts from FinCEN, OFAC and other US Gov & agencies to ensure compliance.
Maintains ongoing contact with Spanish speaking customers. Contact customers requesting certifications or additional information for investigations.
Provides timely updates to the applicable areas of internal bank policy changes, new regulatory compliance requirements, changes in regulations and market practices.
Collaborate with the maintenance of the different Sanctions lists (OFAC SDN, EU and UN) and Internal Watchlists utilized by the Branch.
Prepare OFAC blocked property reports, reject reports; maintain OFAC- related logs and documentation for audit, regulatory or other review.
Participates in system testing and implements system upgrades to ensure the integrity of systems and processes for transaction monitoring
Opening, follow up and closing of investigations.
Obtain independent information from public sources.
#acgresourcesjobs