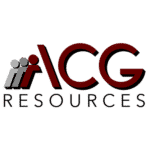 ACG Resources
Job Ref: 14393
VP Consumer Lending Hybrid
Exciting Work/life balance opportunity, a 4-day work week!
3 days in office and one day home.
Located in Central, New Jersey
Experience:
Minimum seven years of similar or related experience in the consumer lending function preferably within an institution of comparable size and scope of services along with a minimum 2 years in a management capacity.
Requires thorough knowledge of the Credit Unions policies, procedures, programs, and products and services.
Education:
Bachelor's degree or equivalent work experience and/or certifications in lieu of degree.
Responsibilities
Manage and monitor the daily operating activities of the consumer lending department and all personnel under direction, assuring prompt service while meeting department goals and conforming to regulatory requirements.
Monitor production goals, and make recommendations to enhance or improve lending growth, market share, loan quality, revenue and member satisfaction, profitability, loan quality and cycle time of the department.
Prepare and develop the department budget, analysis and control of the consumer lending department expenditures to conform to budgetary requirements.
Prepare annual loan growth projections and expenses.
Review applications that deal with unusual circumstances, denials and exceptions.
Analyze and monitor consumer interest rates. Survey and prepare rate and fee
comparative analyses and recommendations for senior management review.
Develop and implement policies to streamline the department. Maintain and review all existing internal control functions, ensuring the safeguarding of credit union assets.
#acgresourcesjobs