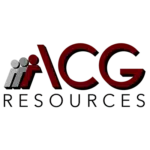 Job Ref: 14392
Salary: $115000 – $115000
We are representing one of New Jersey's fastest growing, long established and most respected community banks, with an extensive branch network expanding throughout the state and has grown dramatically, both organically and by acquisition and continues to grow – recognized as one of New Jersey's foremost success stories in the banking community.
They are currently seeking a Cash Management Sales Pro who will develop new cash management opportunities for the Bank and identify, analyze sell and support cash management products and services to established business customers and targeted prospective corporate clients and pursuit of new customers and cross-selling to existing customers.
Education:
Bachelor's degree in Marketing, Communications, Business Administration or a related field preferred.
Work Experience:
7 + years Cash Management Experience

Proven competent sales skills as well as the ability to exercise independent and sound

Knowledge of applicable banking rules and regulations, privacy laws and policies and procedures.

Possession of excellent oral and written communications skills along with computer literacy.

Ability to establish and maintain effective working relationships with corporate clients, non-profit organizations, commercial and real estate lenders, branch managers, executives and other employees.

Ability to work a flexible schedule beyond the normal work schedule in order to participate in civic events, networking and other business meetings.

Ability to comprehend, analyze and interpret financial reports, statements and related legal documents.

Ability to travel to attend client meetings or perform other assignments at locations outside of the primary office location.

CTP or CCM Preferred
Salary Range:
Dependent on experience and skill
($115,000-$115,000)
#acgresourcesjobs