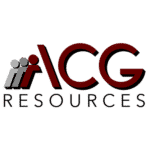 ACG Resources
Job Ref: 14390
Our client is looking for a Risk Manager to be a standalone in Enterprise Risk Management in New York City. The incumbent will report to the VP, Enterprise Risk Management (ERM). As the role requires constant interaction with the firm's various business units, trading desks, and geographies, it is critical that the candidate is able to clearly & concisely communicate complex issues. This role is hybrid for three days.
Responsibilities:
Develop, promote, and enforce risk policies and processes to govern the firm's US sales and trading businesses, which include Latin American fixed income, US High Yield fixed income, international equities, US equities, and options trading desks
Collaborate closely with senior leadership to devise risk management guidelines and controls for new business lines and potential new products to ensure alignment with the firm's risk management framework and risk appetite
Produce daily market risk reports for various trading desks using Excel based on database output files
Review current and potential new trading counterparties weekly to determine appropriate market access trading limits by engaging with internal sales team and external end clients, and accessing regulatory websites (FINRA, SEC, etc.) and other publicly available sources to gather all required information necessary.
Analyze equity and fixed income portfolios in terms of market, credit, interest rate, concentration, and liquidity risks and identify areas of risk mitigation using daily Excel reports
Develop and implement quality control and efficiency measures in reporting and various processes using Excel VBA Macros, database data, and by working closely with IT for more systemic solutions (we aim to automate as much of our recurring processes as possible)
On a daily basis, ensure the trading desks' risk-taking is within the established risk limits by monitoring trading activity in real time on trading platforms; swiftly mitigate any breaches with heads of desks and traders
Present risk mitigation recommendations and potential risk blind spots to the Enterprise Risk Management Committee via quarterly board meetings
Perform an independent price valuation of the trading desks' inventory on a monthly basis for the international equities, US High yield fixed income, Latin American fixed income, and US cash equities desks
Perform weekly liquidity stress testing on the firm's capital by analyzing reports prepared by the finance team
Conduct an annual operational risks and controls self-assessment with the head of each business unit by leveraging Compliance team's Annual Supervisory GAP Analysis examinations
Liaise with internal and external audit teams to complete semi-annual reviews of the firm's risk management policies and controls, including independent price valuation processes to ensure accuracy of firm's financial statements
Qualifications:
Bachelor's degree in Finance, Business, Economics, Math or Engineering;
3 – 5 years of related experience, preferably in a medium or large financial services firm, in a quantitative (market and credit) Risk Management function, preferably with a focus on Fixed income (45%); experience with Equities (45%) and Options (10%) is a plus
Advanced Microsoft Excel skills is required;
Experience with Visual Basic (VBA) is required; knowledge of SQL or other database language is a plus;
Experience with a trading systems and risk management system, such as Fidessa;
Experience with advanced financial modelling and statistical modeling concepts; experience with VaR is a plus;
Experience with counterparty risk measurement and management is a plus;
Excellent relationship building and interpersonal skills, complemented by superb oral and written communication skills;
Demonstrated capacity to manage multiple projects independently and meet strict deadlines;
CFA and/or FRM designation (or in process) is a plus;
Excellent analytical and strategic thinking skills;
Ability to function in a fast paced, dynamic work environment, professional team player and independent worker.
#acgresourcesjobs