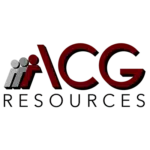 Job Ref: 14383
Salary: $90000 – $125000
Human Resources Generalist Hybrid (Long Island)
Salary-$90-125k, dependent on experience and skills
Exciting opportunity located in Long Island, New York (Suffolk County).
We are representing an HR consulting firm that has a great opportunity for an HR professional to utilize their "Human" skills. In this role.
Needs strong management, teambuilding, service delivery and very comfortable with technology.
EXPERIENCE:
1. Experience in operations and management is required in a professional services setting.
2. Experience in business, human resources or project management are all pluses.
3. A minimum of five (5) years in a Business to Business professional setting.
EDUCATION:
1. A Bachelors Degree in Business Management is preferred but not required or equivalent in work experience in operations and management in a professional services setting.
2. In addition, any equivalent work experience in human resources, project management or business are all pluses.
Certifications are a plus
COMPUTER SKILLS:
1. Proficiency in MS Office (Word, Excel, PowerPoint, and Outlook) is required.
2. Excellent understanding and proficiency in the use of the internet.
ESSENTIAL FUNCTIONS OF THE POSITION:
1. Daily management of all business operations including oversight of all company projects,team work assignments, scheduling, team motivation and project performance management.
2. Participates in developing company goals, objectives, systems, processes and procedures, workflows, documentation and training.
3. Builds knowledge of the company, competitors, key business drivers, internal processes and client service and develops team knowledge.
4. Develops and administers internal company human resources and operational policies, procedures and plans.
 #acgresourcesjobs