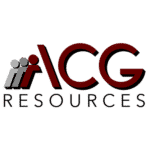 ACG Resources
Job Ref: 14376
Salary: $70000 – $95000
JOB SUMMARY:
Loans Specialist reports to Team Lead, Loan Operations and is
responsible for reviewing loan documentation and processing loan
transactions.
ESSENTIAL FUNCTIONS AND ACCOUNTABILITIES:
• Inputs loan transactions in Finacle Core, disburses loans and
make payments, as needed.
• Ensures timely and accurate transaction processing including
pay-offs, by delivering high quality, error-free work.
• Provides timely feedback to customers.
• Ensures loan documentation is reviewed for accuracy,
completeness and money laundering red flags
• Completes the monthly proof 5 business days after month end
• Reviews and authorizes work input by other Specialist(s), when
required.
• Work in conjunction with risk management about approval of
loan transactions.
• Ensures compliance of branch Procedures & Policies and carry
out Compliance & Regulatory requirements not limited to
BSA/AML.
• Prepares daily, weekly and monthly reports, as needed.
MINIMUM QUALIFICATIONS:
• Bachelor's degree
• 3 to 5 years' experience of Loans especially Trade Finance
related loans.
• Working knowledge of Microsoft Office especially Word and
Excel.
• Ability to communicate well, follow procedures and policies of
the Bank, work under pressure, ability to meet deadlines, team
player and an understanding to the concept of superior
customer service
• Ability to handle multiple tasks simultaneously in a busy office
environment
• Ability to work overtime, as needed
• Knowledge of Trade Innovation (Misys) and Finacle systems is a
plus
Salary Range:
Depending on experience and skill
($70,000 – $95,000)
#acgresourcesjobs