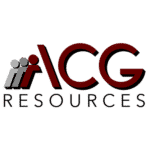 ACG Resources
Job Ref: 14367
Salary: $70000 – $90000
New Treasury Operations Officer role open. If you like working in a bank and enjoy working in office, this job might be for you!
Job Purpose:
Responsible for daily activities of the Treasury Operations area to ensure efficient
workflow and service to the traders in connection with the input of deals into the
systems and the provision of control information.
Responsibilities:
• Process all FX, MM, Bond, IRS, CD's and related transaction events including
settlements; system input; confirmation of deals; generation of payment
instructions; and the related control over risk and Traders cash position
• Recommend and make changes to operational procedures, policies and practices.
• Reconcile department suspense accounts, including but not limited to safekeeping, accounts receivable / payable.
• Prepare customer charges and Broker billing statements.
• Maintain the systems keeping accurate records of SSI and other necessary
records required by Audit.
• Maintain workflow documentation inventories and files.
Qualifications and Experience:
• Minimum of 5 years hands-on experience of Treasury Operations inclusive of
Money Market and Foreign Exchange
• Knowledge of MM/FX/Securities operations applications, eGifts, Swift and Fed
• Excel and Word proficiency Competencies Essentials:
• Excellent verbal and written communication skills
• Demonstrate strong analytical and organizational skills, detail-oriented
• Able to prioritize and multi-task, demonstrates flexibility and acceptability
• Ability to manage time, work independently, and meet deadlines
#acgresourcesjobs