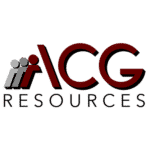 ACG Resources
Job Ref: 14365
Salary: $90000 – $100000
AVP Quality Assurance Officer Hybrid



salary-$90-100k, dependent on experience and skills
Located in Manhattan with a foreign bank
Experience Needed: 12 plus years banking/commercial lending, operations and compliance experience, preferable.
Minimum of 5 years' experience in oversight functions such as Quality Control Testing, internal & External Audit, Operational & Regulatory Risk Management, Integration of Loan Systems, Servicing & Workflows, Extensive Commercial Lending Background, Problem Solving & Multi-tasking
Knowledge of banking processes across different back-office teams, ability to recognize solutions for failures, sample testing for processes to ensure local QA done by the direct teams.
Present the results in a combine dashboard, etc.
Exceptional written and verbal skills, with experience communicating to C-level executives.
Education Required: Bachelor's degree finance/ business administration/ or Accounting, preferable.
Technical Skills: Proficient is MSWord & Excel and other word processing and spreadsheet software. Prior exposure to various banking core platform applications and data analysis.
RESPONSIBILITIES
Develop, coordinate and implement quality assurance review programs bank wide, inclusive of Treasury, Finance, Operations and the Business Units.
Perform Gap Analysis
Performing ongoing as well as Ad Hoc risk assessments /testings for all established operating units of the bank and drive improvements/remediation/amendments in policies, procedures, processes, services and products quality.
Drive alignment of procedures, processes and product improvements with existing banking standards, Business Operating Manuals and policies.
Ensure correctness of information captured on the Bank's ACBS reporting and other core banking platforms
#acgresourcesjobs