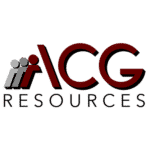 ACG Resources
Job Ref: 14363
Salary: $300,000 – $325,000
SVP, Head of Operational Risk Management Department
Located onsite in Manhattan
salary-$300-325k, dependent on experience and skills
The SVP and Head of Operational Risk Management manages the NY Operational Risk Department, staff, operational risk framework, and all corresponding programs (including policies, standards, and second line procedures), that include, but may not be limited to:

All operational risk programs, including:

Risk and Control Self-Assessment (RCSA)

, Key Risk Indicator

Loss Data Collection, Issue Management

Information Technology Risk Management

Information/Cyber Security

Third Party Risk Management

New Activity Risk Management

Business Continuity Management
Responsibilities include providing risk oversight of frontline unit (FLU) risk-taking activities. It also includes identifying, measuring, monitoring and providing aggregate risk reporting to stakeholders. These stakeholders include the risk committees, senior management, USRMC, regulators, and others as requested. Report and escalate issues, exceptions and emerging risks, including those situations where the NY is operating outside the approved risk appetite.
Monitor and oversee the internal control testing activities to understand the effectiveness of operational risk controls. Chair and oversee the management of the Operational Risk Committee.
Will manage a team of 10 + Risk professionals
We are looking for candidates who have at least 15 years of experience in financial services with at least 10 years in a supervisory function in an international banking institution with direct, on-the-job experience in operational risk management/enterprise risk management with large banks.
The ideal candidate should have good understanding of regulatory processes, activities, and requirements of a foreign banking organization.
Demonstrates broad financial expertise with knowledge of business policies, products, processes, systems, and roles. Extensive knowledge of operational or enterprise risk management concepts, framework, methods, and good governance practices is required.
MBA/CFA/FRM/CPA preferred
#acgresourcesjobs