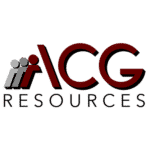 ACG Resources
Job Ref: 14357
HR Coordinator
Our client, a mid sized foreign bank in NY, is seeking an HR Coordinator. Great opportunity for someone who :
Possesses strong analytical, communication and interpersonal skills. Capable of maintaining a high degree of confidentiality. Provides support on all human resources matters including but not limited to administering wage and salary policies, health care and insurance programs, new employee orientation, trainee placement, record-keeping, and changes in employee status; maintains absenteeism and other reports. Responsible for payroll processing on a semi-monthly basis.
Essential Duties
-Administers and maintains employee attendance application.
-Maintains data and personnel records in compliance with department procedures, company policies, and government regulations.
-Interfaces with employees to address questions / concerns regarding benefits and HR policies and procedures.
-Conducts benefits administration: enrollments / disenrollments for all new hires, current staff and terminated employees.
-Administers COBRA.
-Prepares new hire and exit packages.
-Conducts I-9 verifications and maintains the I-9 file up-to-date.
-Coordinates new hire background checks with external vendor.
-Performs reconciliation of payroll/benefit related accounts.
-Reconciles all invoices and prepares payment instructions.
-Coordinates with Head Office and external provider as necessary regarding visa processing for internship program.
-Processes payroll on a semi-monthly basis.
-Creates various reports as needed (Excel, ADP Reporting).
-Provides administrative support to Human Resources department.
-Updates, on an annual basis, various detailed HR databases relating to summary benefits and compensation.
#acgresourcesjobs