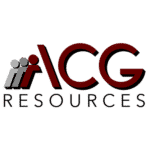 ACG Resources
Job Ref: 14355
Salary: $75000 – $90000
The Commercial Lines Account Manager serves as a liaison for insurance companies providing coverage and the insurance salespeople selling policies. A person seeking coverage typically will apply through a salesperson who refers the application to an underwriter. The underwriter reviews the data associated with the applicant, assesses the risk, determines if coverage should be provided, how much coverage should be provided, and at what cost to the insured.
Essential Duties and Responsibilities:
Prepares renewals, new business, and endorsement requests for the underwriter by gathering and evaluating exposure data (company information, claims history, statements of values, payroll, fleet lists, etc.), identifying rates for various coverage options, and entering information into databases.

Prepares clear, accurate policy writing and billing instructions for business policy production and verifies the policy was produced accurately and on time.

Sets up various post-sale account services with other departments, including identifying contacts for the policyholder, initiating the issuing process and advising the Claims department of the coverage written so they can prepare for incoming claims, etc.

Initiates and responds promptly to telephone and written inquiries about processing, policy change requests, billing status, new applications, and ratings.

Keeps the underwriting files properly documented and organized with accurate, clear, and complete information.

Acts as a resource to less experienced employees by answering questions, helping solve problems, and assisting with orientation, training and ongoing development.

Participates in stewardship meetings and production call

Evaluates policies, processes procedures, and may recommend changes to management to improve productivity, reduce expense and/or enhance customer service.
Minimum Skills and Competencies:
Education and/or Experience:

High School or the recognized equivalent in education and experience, required

5 years prior related experience and general knowledge of insurance company operations, required

Experience in Contracting Field including knowledge of forms and contractors' requirements and Trucking Field forms and requirements is highly preferred
Technology Skills:
Proficiency in Microsoft Office applications (Word, Excel, PowerPoint, Outlook)

Agency Management Software experience (AMS 360, Epic) is preferred

Active NY P & C license required
Salary Range:
Dependent on experience and skill
($75,000-$90,000)
#acgresourcesjobs