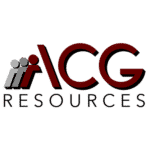 ACG Resources
Job Ref: 14348
AVP CRE Loan Closer
Located onsite in Manhattan with a foreign bank
Qualifications:
Bachelor's Degree in Finance, Real Estate, or related field.
3+ years of experience closing mortgage loans, together with a solid working knowledge of the commercial real estate loan closing process and the legal issues that arise, as well as an understanding of the business analysis that supports each transaction.
Must possess knowledge of complex borrowing entity structures, commercial loan products and collateral types with implications for loan processing and servicing. By example, Bridge Loans, Multi-family, Mini perm.
Strong Construction experience
Experience with syndicated and participated loan transactions is strongly preferred.
Strong organizational and communication skills. Self-motivated, with the ability to effectively prioritize multiple assignments.

Primary Responsibilities:
• Collaborate with Executive team, Loan officers, Borrowers and Legal, to maximize the quality and health of the bank's Commercial Real Estate and Healthcare Portfolios by performing research, evaluating opportunities and assessing challenges related to loans pending, current, and scheduled for close
• Facilitate the preparation and negotiation of real estate loan application commitments which include mortgage, mezzanine, co-lending, portfolio, construction and bridge structures
• Analyze loan documentation for accuracy, completeness, and conformity with internal policies and external regulations
• Document necessary paperwork for new loans, renewals, extensions, and modifications in alignment with standard operating procedures (SOPs) and legislative requirements
• Support loan officers and processors communicating with customers, attorneys, Bank reps etc., to coordinate details of loan closings, identify and clear all exceptions within the appropriate time periods
#acgresourcesjobs