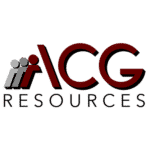 ACG Resources
Job Ref: 14345
Salary: $125,000 – $140,000
Senior Credit Analyst. ( Middle Market/Large Corporate) (HYBRID)
Bilingual German/Spanish a plus
salary-$125-140k, dependent on experience and skills
New York Branch of prime European Bank seeks senior credit analyst to work with existent team of a manager and two analysts.
SUMMARY
Responsible for managing all credit issues relating to assigned NY and Mexico corporate accounts (mixed portfolio of Mid-Market,
Large Corporate and Key Account customers). This includes tasks such as preparation of credit applications, periodic reviews, ratings
and ensuring regulatory compliance. The Senior Credit Analyst prepares/supports with loan and collateral documentation. Monitoring of
assigned corporate accounts, reporting and proposing adequate risk-reducing measures are further central tasks.
SKILLS REQUIRED
7 to 10 years of experience in risk management of corporate accounts
Sound knowledge of U.S. and German banking system and regulatory environment
Thorough knowledge and experience in financial statement analysis (US GAAP, IFRS)
Solid communication skills in English
German language skills, a plus
Spanish language skills, a plus
Sound knowledge of U.S. and German banking system and regulatory environment
Advanced MS Office skills
Bachelor's degree minimum in business, economics or related field
#acgresourcesjobs