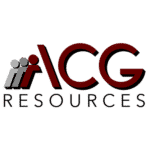 ACG Resources
Job Ref: 14343
Executive Assistant Hybrid (bilingual Hebrew)
Located in Manhattan, three days in office/2 days remote and must be fully vaccinated.
Reporting directly to the Chief Executive Officer (CEO).
Supervises an Administrative Assistant and Receptionist.
Experience Needed: Five to ten years of experience supporting C-Level executives, preferably in a Financial institution
Education Required: Bachelor's degree required
Language(s) Required: Fluent in Hebrew
Technical Skills:
Proficient in Microsoft Office (Word, Excel, and Power Point), Lotus Notes, Adobe Acrobat
DAY-TO-DAY RESPONSIBILITIES
Completes a broad variety of administrative tasks for the executive including: managing an extremely active calendar of appointments; completing expense reports; composing and preparing correspondence that is sometimes confidential; arranging complex and detailed travel plans, itineraries, and agendas; and compiling documents for travel-related meetings.
Provides a bridge for smooth communication between the executive's office and internal departments; demonstrating leadership to maintain credibility, trust and support with senior management staff.
Prioritizes conflicting needs; handles matters expeditiously, proactively, and follows-through on projects to successful completion, often with deadline pressures.
#acgresourcesjobs