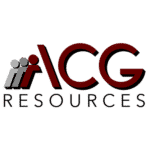 ACG Resources
Job Ref: 14342
Salary: $180,000 – $200,000
Deputy Chief Auditor Hybrid
salary-$180-200k, dependent on experience and skills
Great opportunity to work for a well run banking institution reporting to Chief Auditor.
Located in Manhattan, Three days in office/2 remote and must be fully vaccinated
Experience:
10+ years of progressive audit experience in financial institutions, preferably in commercial banking.
Leadership and management skills with a proven track record of managing audit professionals.
Experience in designing and executing data analytics programs strongly preferred.
Education / Certifications:
BA/BS degree in Accounting, Finance, Business, Technology, or related area.
CPA, CISA, CIA, CFE, and/or CAMS certifications preferred..
RESPONSIBILITIES
Support the Chief Auditor in supervising audits, performing risk assessments, managing the audit team, working with regulators, reporting to management and head office, and managing third parties.
Manage and execute audits (from planning to reporting), prepare/review draft reports, assign/review
work of others, discuss recommendations with management.
Track and validate management's actions in response to internal audit findings and regulatory issues,
Work with the Chief Auditor on strategic projects and initiatives, and ongoing monitoring activities.
Knowledge of TeamMate a plus
#acgresourcesjobs