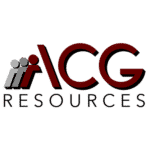 ACG Resources
Job Ref: 14342
Deputy Chief Auditor Hybrid

Located in Manhattan, Three days in office/2 remote and must be fully vaccinated.
The Deputy Chief Auditor assists the Chief Auditor in the management of the audit function and leads complex audits.
Experience:
10+ years of progressive audit experience in financial institutions, preferably commercial banking
Leadership and management skills with a proven track record of managing audit professionals.
Experience in lending/credit (i.e., middle market commercial and industrial, real estate), and compliance (i.e., BSA/AML) preferred.
Experience in foreign bank organizations preferred
Education / Certifications:
BA/BS degree in Accounting, Finance, Business, or related area
CPA, CIA, CFE, CISA, and/or CAMS certifications preferred
Knowledge and Skills:
Strong leadership abilities, with excellent communication skills (both verbal and written)
Extensive knowledge of banking and financial regulations, in particular financial crime and credit/lending
Good project management skills
Delivers high quality under defined deadlines
Manage change, propose and implement new ideas and concepts
Demonstrated ability to manage people in a way that inspires, develops, and delivers results
Advanced knowledge of auditing standards and practices
Displays personal initiative, self-motivation and drive for results
Sound analytical thinker, comfortable making difficult decisions and focused on process improvement
Ability to work collaboratively and successfully interact a variety of stakeholders, including senior management, regulators, and other bank personnel
KEY RESPONSIBILITIES
Support the Chief Auditor in leading various audit projects, developing a risk-based audit plan, managing the audit team, liaising with regulators, management and head office.
Supervise and/or execute complex audits, including planning, scoping, fieldwork, reporting. Assign and review work of others (i.e., work papers, deliverables). Ensure that audits are executed timely and within budget.
Prepare and/or review compelling audit reports, design effective recommendations, and build constructive relationships with management.
Follow-up on internal audit and regulatory findings and ensure that remedial actions are tracked and validated.
Work with the Chief Auditor on strategic initiatives, regulatory projects, and other special projects.
Assist the Chief Auditor with ongoing monitoring activities.
Coach, mentor and develop audit professionals, and manage third party resources.
Assist the Chief Auditor as required in ensuring the efficiency of the audit department's internal operations, processes and procedures.
Ability to back up the Chief Auditor in his/her absence.
#acgresourcesjobs