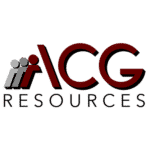 ACG Resources
Job Ref: 14341
Chief Compliance Officer
Ideal opportunity for the professional CCO
Located onsite in Manhattan, vaccines are required
Oversee daily compliance operation and training, work on regulatory matters and statutory reporting, and coordinate with lines of business.
Requirements:
Bachelor's degree in related field, advanced degree preferred.
Minimum 15 years of experience in Financial Institutions or Compliance related field is required. Minimum 10 years of experience in in professional compliance roles in the finance industry is required.
Comprehensive knowledge of U.S. banking regulations and compliance practices with strong emphasis on all aspects of BSA/ AML/ OFAC, correspondent banking and trade finance is required.
Must prove to have managed teams at least bigger than single digits. (Min. 20 plus individuals)
Strong understanding of banking practices and associated compliance obligations across the group (arising from the multiple regulatory and other arrangements and internal policies governing all aspects of financial and corporate activities) is required.
Regulatory and compliance knowledge; financial/ banking industry knowledge; Bank Risk Governance Framework knowledge; understanding of bank regulatory framework and banking business in the U.S. and work cross-functionally with business lines to facilitate deals are required. Knowledge of U.S. legal system; litigation knowledge; particular expertise in certain bank regulatory matters and credit transactions are required.
Ability to read, analyze & interpret common financial related journals, financial reports & legal documents is required. Ability to respond to common inquiries/complaints from customers, regulatory agencies, or members of the business community is required. Ability to write speeches & articles for publication that conforms to prescribed style and format is required. Strong planning and project management skills and ability to drive outcomes across multiple projects are required.
CAMS is preferred but not required.
#acgresourcesjobs