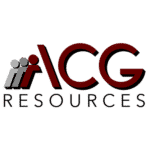 ACG Resources
Job Ref: 14334
Salary: $175,000 – $200,000
Head of Credit Risk. Bilingual Mandarin
Our client, the NYC branch of a global bank, is seeking a Head of Credit Risk
Assist SVP and Head of Risk Management in managing credit risk of the Bank.
Implement and monitor, in a comprehensive risk assessment approach, detailed structure of counterparty and risk limits, guidelines (both internal and from Head Office) and other parameters to be used in managing credit risk exposures.
Independently conduct due diligence on credit proposals, reviews and disbursement requests submitted by the originating departments in a thorough and timely manner to ensure the credit quality is acceptable to the Bank. Develop methodologies to systematically analyze the borrowers' credit quality.
Monitor risk factors, including but not limited to economic and industry conditions and development that would have notable impact on the bank's credit portfolio and provide alerts to the business managers and senior management when deemed necessary.
Develop, implement and maintain a strong management information system for monitoring and reporting credit risks, including records of credit proposals and transactions requests from business units.
Monitor the quality on the bank's credit portfolio for any change and assess the adequacy on the loan loss reserve allowances for the bank.
Develop and implement remediation plans on non-performing credits to maximize recovery for the bank.
Experience and Qualifications:
Ideal candidate should have:
At least a Bachelor Degree in Business Administrations, preferably with concentration in Finance or Accounting; a MBA degree will be a plus;
Have experience in managing a team
CFA or FRM is preferred.
Ideal candidate should have 7+ years of experience in credit risk management function and strong working knowledge of the "market best practice" in monitoring Branch credit risk exposure.
Other skills:
Mandarin Chinese proficiency skills are required.
Formal credit trained will be preferred.
Salary Range:
Dependent on experience and skill
($175,000-$200,000)
#acgresourcesjobs