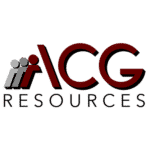 ACG Resources
Job Ref: 14322
Chief BSA Officer
Our client, a foreign bank in NYC, is seeking a Chief BSA Officer. This role will report directly to the Chief Compliance Officer.
Will be responsible for managing the Bank's BSA/AML/OFAC functions to ensure the bank complies with all regulatory requirements concerning BSA/OFAC and AML policies and procedures.
Will have responsibility for the management and ongoing enhancement of all compliance training programs.
Ensure the Bank has effective policies, procedures, processes, and systems to execute the requirements of the Bank Secrecy Act and relevant sanctions requirements.
Prepare, monitor, and update the bank's BSA Risk Assessment and Program as well as the OFAC Risk Assessment and Program;
Maintain strong relationships with all appropriate regulators •
Lead the BSA/AML & Sanctions compliance portion of regulatory examinations and perform timely corrective action follow-up to findings, including the execution of comprehensive remedial actions as necessary.
Direct daily compliance activities of the bank, including management of compliance Sanctions, Financial Investigations Unit, and the KYC/CDD to file SARS on a timely basis.
Requirements
• Bachelor's degree (or equivalent); Juris Doctor preferred
•15+ years of BSA/AML and OFAC compliance experience in a Bank environment with extensive Correspondent banking experience
• Professional certification in risk management is required in addition to ACAMS certification.
• Comprehensive knowledge of FFIEC guidelines, OCC regulations, and Local laws, rules, and regulations affecting foreign and domestic banking organizations operating in the U.S.
Client will offer a competitive compensation package
#acgresourcesjobs