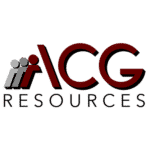 ACG Resources
Job Ref: 14317
We are working with a Foreign Bank client in NYC that has an opportunity opening up for a Senior Accounting Pro This a hybrid remote position which will require in office as needed. Reg Reporting and HO Reporting are a MUST
Senior Accountant is responsible for the preparation of Daily/Monthly Internal, Regulatory and Head Office Reports in addition to the
preparation of Daily, Weekly and Monthly Foreign Currency Nostro Reconciliations as outlined in the following Duties. Provides support for examinations Under SLA between The NY branch and Broker Dealer and performs certain Financial Controller duties for The Broker Dealer
This includes being responsible for the firm's compliance with overall financial internal and external policies and procedures, its accounting practices, and the maintenance of its fiscal records. The Senior Controller also supervises overall general accounting,bookkeeping, and operational financial control for Broker Dealer
? Create and upload monthly legal, average balance sheet and IC file to head office
? Prepare Daily Due From/Due To Report for Treasury
? Prepare Daily Foreign Currency Reconciliations
? Prepare Daily FR2420 Regulatory Report for the Federal Reserve Bank of New York
? Prepare Maintain Money Transfer Investigations as per Back Office Operations
? Reconcile Weekly Risk FED Liquidity Report
? Input General Ledger entries when required
? Update CUMA (Customer Maintenance) Client records when required.
? Maintain New York Branch Balance Sheets
? Prepare Monthly Average Asset Liability Balance Report for Head Office
? Prepare Monthly Fixed Asset Reconciliation for Office Administration
? Prepare Quarterly Citibank New York Physical Check Inventory
? Allocations for the branch at month end.
? Create head office reports at month and quarter end.
? Work with accounts payable.
Experience or Educational Requirements:
? A Bachelor's Degree in Finance or Accounting with at least five years banking
experience or equivalent in education and experience.
? An excellent knowledge of accounting principles and their application
? Familiarity with accounting systems.
Experience in Broker Dealer Accounting a plus
#acgresourcesjobs