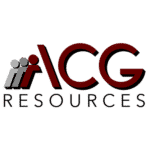 ACG Resources
Job Ref: 14299
AVP Market Risk Management Officer bilingual Chinese Mandarin Hybrid
Located onsite in Manhattan 3 days/remote 2 days
Required Education and Experience:
Bachelor's degree (B. A. or B. S.) from four-year college or university and/or three years related experience and/or training and/or any equivalent combination of education, training and experience.
English and Chinese (Mandarin)
Responsibilities – This position is a second line of defense position:
• Provide first line with advisory guidance and routinely monitor for compliance as described below
• Provide independent assessment of risks and evaluate effectiveness of activities to mitigate risks
• Escalate any matters that might threaten the authority, stature, independence, adequacy of resources or access to the Board & executive management to Deputy CEO for Risk Management and/or other senior management members.
Detailed List of Functions:
1. Review and/or prepare reports monitoring interest rates, liquidity and capital.
2. Summarize market risk positions and prepare reports for management.
3. Assess adherence to policies and procedures with respect to internal limits and risk management controls.
4. Utilize the Asset Liability Manager model to generate monthly interest rate risk reports for managers' reviews.
5. Develop and maintain systems for modeling risk exposure against various scenarios in the stress tests.
6. Prepare and submit reports to the Head Office and the US Region team.
7. Review the monthly lists of collateral pledged to the FHLB-NY and FRB-NY monthly for determining the Bank's borrowing capacity.
8. Assist in following up with business officers to monitor large cash inflow/outflow items to monitor liquidity risks.
9. Work with the internal audit service provider on its review of market risk reports and its model validation work.
10. Monitor action taken to address recommendations received from regulatory examiners and external and internal auditors.
11. Coordinate meetings, prepare documents and publish minutes for the Asset/Liability Risk Management Committee; Participate in other management committee meetings such as IT Steering Committee and Compliance Committee.
12. Assist Market Risk Management Officer to work with Treasury and other departments for participation in the US Region's Contingency Funding Plan test.
#acgresourcesjobs