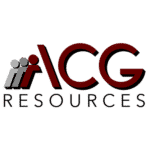 ACG Resources
Job Ref: 14298
AVP Credit Officer bilingual Chinese Mandarin Hybrid
Located onsite in Manhattan 3 days/remote 2 days
Qualifications and Education Requirements:
• Bachelor's degree in accounting, economics, or finance; Master's degree in finance or accounting preferred
• Minimum five-year CRE lending experience in a financial institution in a credit role
• Syndicated lending experience is a plus.
• Strong analytical skills including the ability to analyze and assess individual and company financial statements/tax returns, 10K/10Q, cash flow, industry and competitive analysis and projections
• Excellent knowledge on commercial real estate related transactions: USPAP, appraisal reports, Phase I Environmental Report, various kinds of lease agreements and the Uniform Commercial Code
• Detailed knowledge of credit administration process and loan operations
• Skills in partnering with business units to achieve goals
• Bilingual; oral, reading and writing in Mandarin Chinese
• Computer literacy; must be proficient in Microsoft office, Power Point and advanced excel skills is desirable
• Solid organizational and problem-solving skills
• High integrity and outstanding work ethic required
FUNCTIONS
1. Review spreadsheets, other financial/non-financial information for underlying loan transaction. Prepare the credit assessment for new credit proposals and credit renewals.
2. Validates Credit Risk Ratings in compliance with the Banks credit guideline.
3. Ensure the loan underwriting analysis is complete and solid and the credit proposal comply with Bank's policy & procedure.
4. Communicate effectively and engage proactively with loan underwriters in regard to new loan conditions, documentation requirements, possible loan scenarios and loan decision.
5. Provide first line with advisory guidance and routinely monitor for compliance, assess risks and the activities to mitigate the risks.
6. Approve loan closing after loan documentation review or recommend further action.
7. Review the credit application and all calculations presented, the appraisal report, the environmental report, the rent roll, the lease agreements, the financial statements, the tax returns, the corporate documents, compliance requirements and compliance clearance.
8. Support loan review and audits: Review credit file readiness, follow up update information with frontline and provide comments on review reports.
9. Conduct third party reviews as required by Credit Manual.
10. Perform other duties and assignments as required.
11. Observe strictly the code of ethics of the Department/Bank.
#acgresourcesjobs