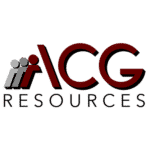 ACG Resources
Job Ref: 14293
Teller-Temp
Located onsite in Manhattan
RESPONSIBLITIES:
1. Greet and assist Bank clients in a friendly and courteous manner
2. Cashes checks, savings withdrawals and makes cash advances; confirms all necessary documents are properly authorized, are in proper form and are within authorized limits; makes decisions
when questionable items are presented for cashing. Conduct daily proof of ATM and cash on hand.
3. Assist in opening and closing the vault daily; assists in balancing vault currently and coin.
4. Operates personal computer to process account activity, determine balances, and resolve problems within given authority.
5. Cross-sells the Bank's other products and services, referring customers to appropriate staff as indicated.
6. Accepts loan and installment payments and receives and processes stop payment and hold orders.
7. Balances cash drawer daily and verifies cash being returned to the vault.
REQUIREMENTS:
1. Effective verbal, written and interpersonal communication skills with the ability to apply common sense to carry out instructions.
2. High School diploma or general education degree (GED); or 6 months to one year minimum experience as a Teller.
3. Basic experience, knowledge and training in branch operation activities, terminology and products and services
4. Basic skills in computer terminal and personal computer operation and basic typing skills.
5. Basic math skills.
6. Ability to deal with routine problems involving multiple facets and variables in standardized situations.
7. Good organizational and time management skills.
8. Ability to work with general supervision while performing duties.
#acgresourcesjobs