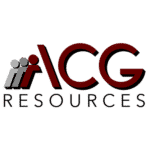 ACG Resources
Job Ref: 14291
Commercial Loan Operations Specialist Hybrid
2 days in office onsite in Manhattan, 3 days remote
Seeking a Loan Operations Specialist to assist in the supervision of all assigned loan operations tasks and support the growing volume and complexity of our client's loan operations.
Responsibilities:
• Review all loan transactions documents to ensure transactions are within limits and supported by proper customer instructions and authorizations.
• Ensure payments are made correctly as instructed and transactions are inputted accurately to the Midas Plus system and approved by the authorized manager as per the Bank's signing authority.
• Verify customer facility utilization against approved bank and customer limits to ensure that there are no breaches.
• Ensure fees are timely collected and transactions are processed.
• Review of the daily transactions and reports, and preparation of monthly reports to management.
• Assist in risk and control self-assessments.
Qualifications:
• Knowledge of commercial lending, loan processing, limits control, as well as Excel.
• Minimum two year's of work experience. Familiarity with SWIFT message formatting is a plus but not essential.
• Attention to details. Able to communicate well, work independently and collaboratively with team members and others
#acgresourcesjobs