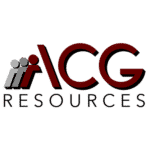 ACG Resources
Job Ref: 14287
Financial and Business Data Analyst
The Financial and Business Data Analyst will prepare bank-wide monthly, quarterly, and annual reports for internal management and external reporting. Primarily responsible for report writing, customer profitability analysis, house holding, and production report.
Qualifications
Bachelor's degree from a college or university in accounting, finance or economics; and at least two years related experience and/or training or the equivalent combination of education and experience.
Experience in designing/developing universes/data-model, developing canned/ad-hoc reports, scheduling and processing of reports.
Advanced in Excel skills (pivot tables, lookups, advanced formulas).
Experience in CIS and maintenance of house holding accounts helpful.
Basic experience, knowledge and training in all finance and accounting terminology.
Responsibilities
Primary BIC product owner responsible for creating and writing reports within FIS IBS Business Intelligence Center (BIC) to be distributed and utilized by management and across the various departments at the Bank
Responsible for the management, scheduling, maintenance and automation of reports through BIC, including implementing formal reporting processes and standards for the Bank
Responsible for building and customizing simple to complex reports within BIC using advanced query an reporting techniques including using multiple data sources, different query types, commonly used functions and calculation formulas. Includes utilizing strong Excel skills.
Responsible for performing data validation to ensure completeness and accuracy of BIC reporting
#acgresourcesjobs