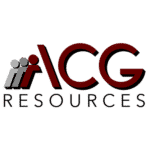 ACG Resources
Job Ref: 14269
AVP Credit Associate
Located onsite in Manhattan and vaccines are required
SUMMARY
Acquire, input, maintain, and summarize data necessary to ensure compliance with loan documents, credit approvals and existing applicable banking laws. Provide independent review and facilitate proper internal controls.
DAY TO DAY RESPONSIBILITIES
1. Maintain financial statement and compliance statement files for each borrower; including ongoing updating of information as required.
2. Monitor and follow up on bank account overdrafts.
3. Prepare quarterly Credit Risk reporting packages for Head Office
4. Monitor reporting for Home Mortgage Disclosure Act (HMDA) and flood regulations.
5. Maintain list of qualified HMDA real estate loans and report these loans to HMDA.
6. Maintain Regulation B log, with reminders to business teams.
7. Oversee Financial Institutions Limit Report.
8. Document receipt of variance reports from RMs and update ACBS & variance folder.
9. During DLO booking process; review CAP and input sheet, and add necessary covenants
10. Review and update insurance info (ACBS).
11. Review and update tax payments info (ACBS).
12. Update real estate collateral in ACBS including value, LTV, flood determination info, appraisal report.
13. Prepare and submit monthly "Exception Report" for Senior Management and Strategic Planning identifying missing items (i.e. Taxes, insurance, etc.).
14. Review and report financial statements for net losses/significant deterioration.
15. Review reports related to lending, collateral and covenant monitoring to ensure that the Bank's borrowers meet their obligations to the Bank.
16. Report covenant violations to Senior Management.
17. Review daily dashboard reports.
18. Update Accountant list.
19. Approve holds/ releases of collateral.
20. Monitor and maintain Beneficial ownership report.
21. Perform other duties, as assigned, which fall within scope of responsibility.
QUALIFICATIONS NEEDED
Knowledge: Financial analysis skills coupled with the ability to provide oral and written presentations.
Technical Skills: Proficient is MSWord & Excel and other word processing and spreadsheet software
Experience Needed: Two to four years related bank operations and compliance experience, preferable.
Education Required: Bachelor's degree finance/ or business administration, preferable.
#acgresourcesjobs