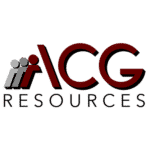 ACG Resources
Job Ref: 14267
Our client, a foreign bank in NYC is seeking a Chief Auditor for the NY branch.
This is a newly created role which reports independently to the Chair of US Region Audit Committee and the Head Office Internal Audit Bureau. He/she also reports directly to the General Manager of New York Branch on all operating and administrative matters. The CAO is responsible for establishing the Branch's audit vision, strategy and objective that promotes a sound and ethical corporate culture. He/she is also responsible for executing and maintaining the Branch's audit programs, policies and procedures to ensure the Branch's financial, operational, compliance and risk management practices, and related internal controls, are adequately designed, effectively operating and consistent with regulators' expectations. He/she is also responsible for the reliability of financial reporting and its adherence to relevant laws, regulatory requirements and audit standards.
Responsibilities and Duties:
Strategic Oversight
Develops audit vision that provides timely information with integrity, transparency and without bias to the Branch's management.

Develops audit strategies to promote adequate, efficient and effective controls that meets regulators' expectations and promotes the Branch's safety and soundness.

Managing & Planning Oversight

Oversees and manages the Branch's internal audit function.( staff of 10 professionals

Liaises with external auditors to ensure external audit functions are carried out efficiently and effectively.

Actively participates in the Branch's initiatives in addressing regulatory enforcement actions, including designing remediation plans and commitments, monitoring plan implementation, and performing regulatory validations. Prior remediation experience strongly preferred

Communicates with regulators and coordinates with related parties to ensure regulators' concerns addressed and expectations met.

Responsible for entire audit cycle including audit plan formation, audit execution.
Assessing & Reporting Oversight

Communicates key audit findings, issues and trends to Head Office, US Region Audit Committee, the General Manager and relevant committees.

Knowledge/Skill Requirements:
Professional Qualifications and Skills:
Experience in complying with US financial regulations and communicating with regulators (preferably FRB, DFS)

Expertise in specific regulations including but not limited to BSA/PATRIOT Act, consumer compliance regulations (Regulation Z, Regulation B, etc.) preferred

Banking operations and banking products knowledge

Knowledge and experience in Sarbanes-Oxley, COBIT, ITGI and COSO methodologies preferred

Results-oriented thought leader with ability to execute effectively
Education/Experience Requirements:
A Bachelor's degree or equivalent is required and a master's degree or other advanced education is preferred.

10+ years of supervisory experiences, including project management experience.

15+ years of experience in audit or related experience.

Experience of regulators' enforcement action desired.

Experience in a FBO desired.
Professional Certifications/Designations
CIA/CPA/CISA/CISSP/CAMS or other audit certifications preferred
#acgresourcesjobs