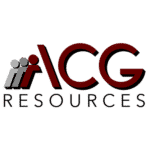 ACG Resources
Job Ref: 14262
Wire Specialist
The wire specialist will perform all functions related to funds transfer operations and will be responsible for researching account problems. This position will act as a customer contact for non-cash transactions, performs due diligence to mitigate risk and fraud for the customers and the bank.
Qualifications
High School Diploma; or at least three years of related experience and/or training; or the equivalent combination of education and experience.
Ability to read, analyze and interpret general business periodicals, professional journals, and technical procedures.
Intermediate experience, knowledge and training in banking operational activities and terminology.
Work related experience should consist of a background in banking.
Current driver's license and a vehicle with appropriate insurance coverage if required to drive in the course of performing assigned duties and responsibilities.
Responsibilities
Ensures compliance with aspects of the Bank Secrecy Act Compliance Program, specifically with record keeping requirements and red flags associated to back office monitoring and report reviews to prevent and deter illicit activity, fraud, and money laundering.
Maintains proficient knowledge of the rules and regulations, including but not limited to, the Bank Secrecy Act, USA Patriot Act, and OFAC.
Reports any information or knowledge of any events or transactions that could cause a reasonable person to suspect activities that should be reported to the BSA department for further analysis. Responds to inquiries and provides explanations to differentiate suspicious activity from non-suspicious activity.
Assists customers with routine wire related requests and research such as; cutoff times, IMAD numbers, confirmation of wires etc.
#acgresourcesjobs