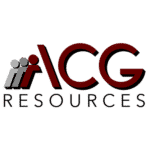 ACG Resources
Job Ref: 14261
Our client, a bank in NYC is seeking an
SVP Chief Compliance Officer
Ideal candidate will have a broad based compliance background in banking/financial services
Education Required:
BA or BS. Major in related discipline, preferable in Accounting, Business, Finance or Law enforcement or a Law Degree
CCRP, CRCM, CAMs or comparable certification
Attorney/CPA preferred.
RESPONSIBILITIES
1. Manager of Compliance Department,
2. Responsible for Creating, Maintaining and Executing a Yearly Compliance Plan covering BSA/AML, OFAC, Consumer Compliance Programs and other relevant tasks including the day-to-day management of the Compliance Program for the New York Branches and Representative Offices, which includes the BSA/AML, OFAC, Tax and non-AML Compliance Programs and Consumer
Compliance Program.
3. Ensures conformity with regulations and compliance directives and policies (i.e. Bank Secrecy, Know your Customer, OFAC, consumer state and federal banking regulations) and offers assistance with other regulatory requirements.
4. Coordinates compliance portions of all examinations of the New York Branches and Representative Offices; primary point of contact for all compliance-related matters
5. Chairperson of the NY Compliance Committee and responsible for quarterly reports to Head Office relating to all Compliance matters.
6. Conduct or Administer compliance training for all employees.
Knowledge of U.S. banking business,
Knowledge of general Banking Compliance and Compliance Risk.
Knowledge of Bank Secrecy Act (BSA), Anti-Money Laundering (AML), USA Patriot Act (Anti- Terrorist Financing), Foreign Assets Control regulations (OFAC), third party (subcontractor) risk
Knowledge of consumer regulations required (Reg B, D, E, F, O, P, U, Z, AA, CC, DD, etc.).
#acgresourcesjobs