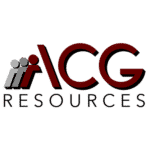 ACG Resources
Job Ref: 14258
Personal Assistant
Our banking client is seeking a skilled Personal Assistant to provide support to the General Manager. The Personal Assistant will be responsible for answering the phone, sorting mail and scheduling appointments as needed.
Qualifications
Minimum 3 years' experience in related field.
Proficiency in Microsoft Word, Excel, PowerPoint and Outlook.
Arabic language is preferred.
Responsibilities
Arrange detailed and dynamic travel plans, itineraries, and agendas.
Complete expense reports, ensuring adherence to policies and procedures.
Maintain an organized filing system.
Work closely and effectively with the General Manager to keep him
informed of upcoming commitments and responsibilities.
Attend to VIP and Senior Management's requests.
#acgresourcesjobs