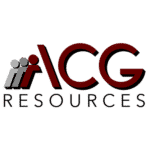 ACG Resources
Job Ref: 14253
Salary: $90000 – $125000
Information Technology Security Analyst




Reports To:
VP, IT Infrastructure & Systems Senior Officer
The Information Security Analysts role is to research, resolve and remediate security vulnerabilities in order to protect the organization's computer networks and systems. This includes but is not limited to scanning and remediation of vulnerabilities, penetration testing, patch management, monitoring and responding to SOC alerts. Requires an extensive understanding of information technology, which includes computer networking.
Expert knowledge across common IT & Security environment, such as WAN/LAN networking, servers, applications, email gateways, cloud environments, data protection, SaaS products and the network security applicable tools. Perform remediation analysis using available tools such as, internet knowledge base, vendor support pages and community contributed articles. Experience with cyber security, firewalls, network security, and application security. Familiar with NIST & FFIEC standards and their application to the environment.
Operations Key Responsibilities:
Provide solutions for the in-house computer networks for security oversight and anomaly detection.
Research and resolve detected vulnerabilities within the network, servers, workstations and appliances.
Work with the security team to remediate network vulnerabilities.
Participate in both internal and external security audits. Research and resolve reported exceptions.
Monitoring security access for end users.
Perform penetration testing and resolve exceptions.
Continuously updating the company's incident response and disaster recovery plans where applicable to security related topics.
Working with third-party vendors and collaborating to meet security requirements.
Research security enhancements and make recommendations to management.
Investigate security breaches and other cybersecurity incidents.
Stay up-to-date on information technology trends and security standards.
Document policies and procedures for standards and implementations.
Qualification and Experience:
Bachelor's degree in Computer Science is required.
CISSP Professional qualification is preferred.
Minimum of 5 years' experience in similar role at reputable financial services organization.
Salary Range:
Dependent on experience and skill
($90,000-$125,000)
#acgresourcesjobs