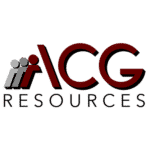 ACG Resources
Job Ref: 14252
Credit Administration Officer
Our client, a foreign bank in New York, is seeking a Credit Administration Officer. Great opportunity with a bank offering competitive salary and great benefits. The Credit Administration Officer is responsible for performing a variety of credit administration reporting and loan closing tasks for the Corporate Banking loan portfolio.
Qualifications
An undergraduate degree- preferred
5 plus years of appropriate experience supporting a Corporate Banking unit
Strong interpersonal skills, excellent written and oral communication skills
Excellent organizational skills, ability to multi-task and work independently
Strong computer skills with a good knowledge of Word, Excel and PowerPoint
Responsibilities
Prepare monthly and quarterly reports for senior management and various committees, inclusive of Borrower exposures, collateral values, facility Risk Ratings and regulatory reporting.
Maintain portfolio management reporting data in the bank's systems, noting approvals, credit reviews and other reporting due dates.
Track and monitor receipt of required loan documentation and reporting such as covenant compliance.
Manage the client on-boarding process, including preparing various account opening and loan booking documents and coordinating with other departments such as loan administration.
#acgresourcesjobs