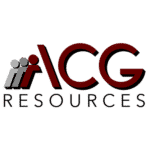 ACG Resources
Job Ref: 14247
Risk Consultant
This role will support a risk management philosophy toward credit and will ensure that appropriate policies, procedures and systems are developed, implemented and maintained to identify measure, monitor and control credit risks in accordance with Bank policies, standards and applicable regulatory guidelines.

Qualifications
Bachelor's degree in relevant field such as Business or Finance and a minimum of 10 years of progressively responsible direct commercial credit risk management or lending experience ideally at a commercial bank. MBA preferred.

Ability to thoroughly interpret complex financial data and use sound business judgment.

Possess advanced financial analysis skills and have thorough knowledge of commercial loan structuring and understand creative loan structures.

Ability to work collaboratively with others and demonstrate flexibility and poise in dealing with a diverse range of individuals.
Responsibilities
Overseeing the credit approval process, as well as portfolio monitoring
systems for all current and future credit products.
Ensuring that credit policies are routinely reviewed, modified as necessary,
and well-communicated throughout the organization.

Maintaining ongoing support of the Bank's credit culture for all significant lending units, which include broad client segments such as: business, commercial and corporate banking.

Ensure that loan loss reserve and charge-off process and procedures are consistent with industry best practices and meet current and anticipated regulatory guidelines
#acgresourcesjobs