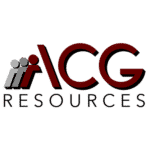 ACG Resources
Job Ref: 14244
Technical Assistance Program Manager (MWBE) Remote
Looking for an MWBE Technical Assistance Program Manager to assist small, minority and women owned businesses with increasing contracts with government agencies and large corporations.
Qualifications:,
Bachelor's Degree in business, communications, or related degree
At least three years of experience working with or advising small businesses with the review and preparation of bids, proposals, and RFPs.
Deep understanding of the government (federal, state, and local) contracting process; and prior experience working with government agencies.
Experienced with advising and assisting individuals or businesses with creating cost estimates.
Previous experience with delivering workshops, and small group sessions.
Excellent communication skills (written, verbal and presentation)
Experience working with small, diverse businesses or communities.
Proficient with cloud-based timekeeping, reporting and project management tools (Asana, Salesforce)
Proficient with Microsoft Office Suite: Word, Power Point and Excel
Duties:
Aid with preparing bids, proposals, and cost estimates.
Assist firms with identifying target audience within government agencies.
Guide firms on subcontracting opportunities; processes and best practices.
Help firms to identify opportunities by reviewing local bid calendars.
Help firms to create, update and maintain professional business profiles.
Assist firms with understanding commodity codes.
Provide guidance to firms regarding local laws for businesses operating in New York, New York City with federal, state, and local requirements including NYS/NYC Paid Sick Leave and Prevailing Wage requirements.
Connect firms to additional resources for accessing capital, bonding, and other types of technical assistance.
Conduct small group coaching sessions/masterminds to assist firms with solving common problems.
Teach clients how to prepare and respond to bids, proposals, and RFPs.
Guide firms that did not win bids on the process for debriefing, and FOIL requests.
Conduct and facilitate workshops on contractor readiness programs.
Create a detailed summary of each intervention with a client in Salesforce.
Follow-up with firms who have submitted proposals to ascertain status (win/loss) and recommend additional actions.
Teach firms how to complete standard government forms; certified payrolls, MWBE Participation Plans.
Create opportunities for teaming, subcontracting and joint ventures through targeted outreach.
Conduct outreach to MWBE firms and booking appointments for technical assistance.
Update/maintain personal on-line business calendar so clients can easily book appointments.
Provide feedback to team and subject matter experts regarding technical assistance trends, outcomes.
Attend industry events, trade shows and other events to promote the program.
Develop sourcing opportunity calendar and distribute to MWBE firms.
Drafts and presents reports of program metrics and progress to stakeholders.
#acgresourcesjobs