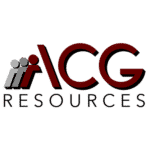 ACG Resources
Job Ref: 14224
Commercial Loan Servicing Operations Supervisor
Reports To:Chief Credit Officer
Location:New York, NY HYBRID 3 days in office 2 days work from home
Must be vaccinated
Seeking a Loan Servicing Operations Supervisor to lead a team of loan servicing specialists that analyze and execute aa wide range of lending activities that include Commercial Real Estate Loans, Lines of Credit, Installment Loans and Fintech relationships.
The role will supervise and enforce risk mitigation controls, maintain a high level of data stewardship, adhere to Bank policies, procedures, and regulatory requirements, while ensuring exceptional customer service to the Bank's clients. have extensive commercial real estate loan servicing experience
The position will also develop and create loan operations processes, procedures, and documentation, and ensure procedures are adequately followed. The role will supervise the loan support team and coordinate team resources and workflow to maintain service levels.
Qualifications:
Minimum 6-10 years Commercial Real Estate Lending Experience
Minimum 5 years of Commercial Loan Experience
Minimum of 2 years supervisory experience
Proficient at with Microsoft Office Suite including Word, Excel, PowerPoint and Outlook (Microsoft Access would be a bonus)
Strong leadership skills and ability to lead a team
Bachelor's Degree (preferred)
Experience with FIS Horizon, Fiserv or Jack Henry systems preferred
Responsibilities
Develop and maintain documentation for loan processes and procedures
Optimize current loan systems and software and identify areas where technology can enhance loan operations
Oversee the loan closing process.
Manage all aspects of the post-closing management, monitoring and servicing of commercial real estate loans, lines of credit and installment loans (e.g., loan bookkeeping , payment processing, financial reporting, servicing system management, new loan funding support, insurance and real estate tax escrow compliance).
Effectively manages workflow of loan servicing specialists.
Ensure the Bank's loans are accurately and efficiently documented and in compliance with applicable laws, regulations and Bank Loan Policy.
Leads continuous improvement and data quality activities and ensure a high level of data integrity on the Bank's loan accounting systems.
Initiates corrective action to remediate inaccuracies or exceptions to limit customer or bank impact with minimal guidance, escalating as appropriate.
Effectively researches and responds to bank auditors and Bank's compliance department
Complies fully with all Bank Operational and Credit policies and procedures as well as all regulatory requirements.
Perform quality control checks on portions of the loan portfolio.
Create, generate, and maintain monthly Management Information System reports on a monthly and quarterly basis.
Ensure accurate CRA and HMDA data gathering as well as reporting of CRA and HMDA
Will coordinate the Bank's pledging of commercial real estate loans to the Federal Home Loan Bank of New York
Supervise loan servicing operations team with loan bookkeeping , payment processing, financial reporting, servicing system management, new loan funding support, insurance and real estate tax escrow compliance
#acgresourcesjobs