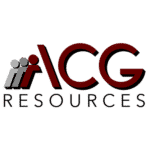 ACG Resources
Job Ref: 14209
Salary: $125000 – $155000
AVP Fixed Income Analyst Hybrid
located in Manhattan
Exempt, base salary $125-155k (salary is contingent on experience) + eligibility for discretionary bonus based on quantitative and qualitative performance measures.
Experience/Qualifications:
• Bachelor's degree in Finance, Accounting, Economics or equivalent concentration; MBA and/or CFA designation preferred.
• At least 3-5 years of experience in credit analysis, fixed income and fund investing with an understanding of
the wider financial environment; buy-side corporation experience preferred.
• Strong command of MS Office software and advanced Excel; proficiency with Bloomberg and related automated research tools.
• Company research, asset valuation and relative value analysis capabilities required.
• Outstanding analytical, financial modeling, written and verbal communication skills; ability to persuasively present recommendations of profitable investment ideas.
Essential Duties/Function:
• Conduct fundamental credit analysis with emphasis on financial modeling to identify profitable corporate bonds for the portfolio.
• Create in-depth earnings reports including financial projections, credit valuation and recommendations based on expected performance.
• Present detailed and persuasive company reports to PMs reviewing potential investment ideas; consult with management on proposed investment ideas and strategies.
• Liaise with industry sources to capture and develop new investment ideas; pro-actively collect and interpret market information.
• Foster the development of global views across teams located in Tokyo; provide thorough and timely research to secondary audience abroad.
#acgresourcesjobs